By Neal O'Riain, Community Manager
Looking back and it's been a big 12 months at Pivigo, we've seen some changes, we've seen the company grow, and we've had a lot of fun in the process! We've hosted talks and events, attended conferences around the world, and added a lot of new faces to our team, not to mention the more than a hundred new Fellows who have passed through our S2DS programmes.
Our first big event of 2016 was our reunion on the 8th of February, bringing together the S2DS alumni of the three previous programmes for an evening of networking and catching-up at the Royal Society. It was great evening, wonderful to see so many familiar faces, and to see our Fellows get to know each other across programmes. Just a few days later on the 11th of February we hosted our first meet-up of the year at the Google Campus. We heard a presentation from Richard Pugh, the Chief Data Scientist at Mango Solutions, discussing pricing mortgage assets, as well as an excellent presentation from S2DS Alum Annie Hou on her work at Sandtable. February was a busy month, and  we were delighted to round it out by seeing that our CEO Kim was named as one of the Top 100 Data Influencers by DataIQ!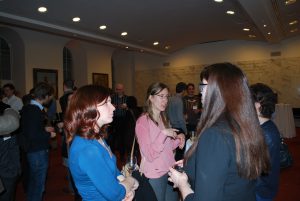 March saw the start of our second S2DS Virtual! Over those five weeks we worked with 15 fellows and 4 companies on a variety of really interesting projects, ranging from a building recommender system for IDNS, to analysing smart contracts on the blockchain with Electron. They were all exciting and challenging projects, but during the programme we also found time to have a weekend out in London, visiting the planetarium at the Greenwich Observatory with some of the Fellows and company mentors. After a hectic five weeks the S2DS Virtual projects wrapped up in April with presentations to the companies.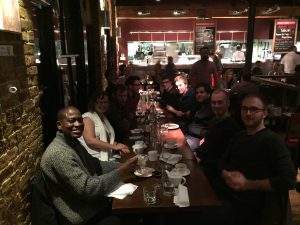 In April of this year Pivigo joined Entrepreneur Academe, a prestigious 9-month tech start-up incubator programme for women tech founders. The network from this programme has been really important in accelerating the growth of the company. We had a busy summer of events and conferences, including sponsoring two PyData events in May, in London and in Berlin. Both were excellent events, some really impressive and interesting talks and companies. On the other side of the spectrum from the community run PyData, we attended the sprawling three day Strata London conference in June. Strata London is one of the largest data science conferences in the world. It ran over four days from the 31st of May to the 3rd of June, hosted dozens of talks, thousands of attendees. It'd be hard to attend Strata and not leave excited and inspired!
We continued a busy summer, taking part in Startup Grind on the 15th June, the largest independent startup community, connecting founders around the world. The company took a big step forward in July, closing our funding round, making it possible for the company to grow more quickly. This funding has been really important for our Data Science Marketplace which we kicked-off in July, and will be launching soon!
August was all about S2DS, almost 100 Fellows working on real world data science projects on our campus in London. As always it was a really amazing month; great people, great projects, and a unique atmosphere with so many talented people from such diverse backgrounds coming together and leaving with new skills, new friends, and a great experience to talk about.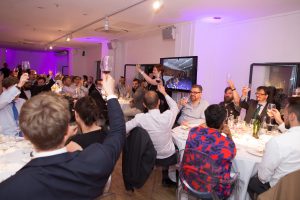 No sooner had we recovered from the wild times of S2DS London, than the third S2DS Virtual was upon us. Another 5 weeks of excellent project work with News UK, Fitbug, Sopra Steria, and Parkinsons UK. This Virtual wrapped up with company presentations just a few weeks ago, and another 16 Fellows graduated from S2DS.
Over the course of the year the team has expanded a lot, starting with the addition of myself (confusingly the second Irish person on the team called Neal). Over the summer we were joined by Ole, Emma, David P, and David B, and after S2DS London, Noelia, Zack, and Monika. It's become a very full office, and a very fun one too!
Now as Christmas approaches we are looking forward to 2017, and the launch of our Data Science Marketplace in January. This Marketplace will connect the Data Science community, as well as providing freelancers with opportunities to work with companies. Just the other day we were named one of the top 5 fast-growing business to watch in 2017 by Forbes. With the launch of the Marketplace, and more growth ahead, 2017 promises to be another exciting year for Pivigo!
Enjoyed this blog? Share it with friends or follow us for more: